Fratellowatches has written a great contribution about Patrick Bateman's Rolex.  While a good friend of mine told me that in the book he was not able to afford a Rolex, he was wearing a Rolex two tone Datejust 16233 in the movie American Psycho.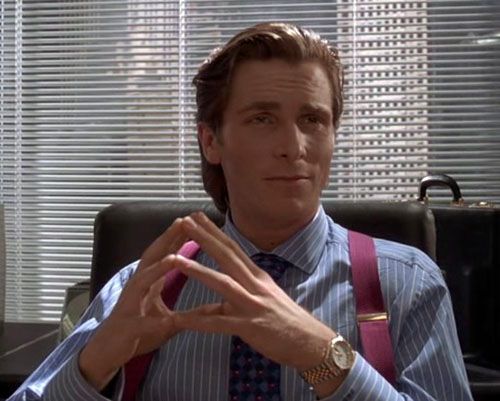 (picture from Fratellowatches)
I like stories like this.  Rolex has not only been on the wrist of James Bond, but many other famous people from film, theather, presidents, and business leaders.  Rolex is synonymous with success, with an identification of having it made and being successful, isn't it?  At the same time, Rolex has made some of the most iconic timepieces in history.  Especially vintage Rolexes possess a very unique appearance and aura.