Today, I was invited by
Parmigiani
to attend the first exhibit of "
Le chat et la souris
", the cat and the mouse automaton in Germany.
 (Photo taken by Michael Dedeke,Www.fotograf-Münster.de)
The old jeweler "Oeding und Erdel" opened the doors to the public to view this amazing automaton as well as many interesting Parmigiani timepieces including the Parmigiani "Tecnica Oceana", a perpetual calender with chronograph functions and minute repeater as well as Tourbillon.  All packed in a beautiful case and shown with a stunning blue wave dial.
 The blue wave dial looks quite amazing and changes under different light conditions.
 Tourbillon closeup:
 The finishing of the movement is unique to none.
 Perpetual calendar and skeletton hands are among the features:
The price of the above timepiece is slightly over 700k EUR for those who may be interested.
The cat and mouse automaton is presented and protected behind a large glas cabinet.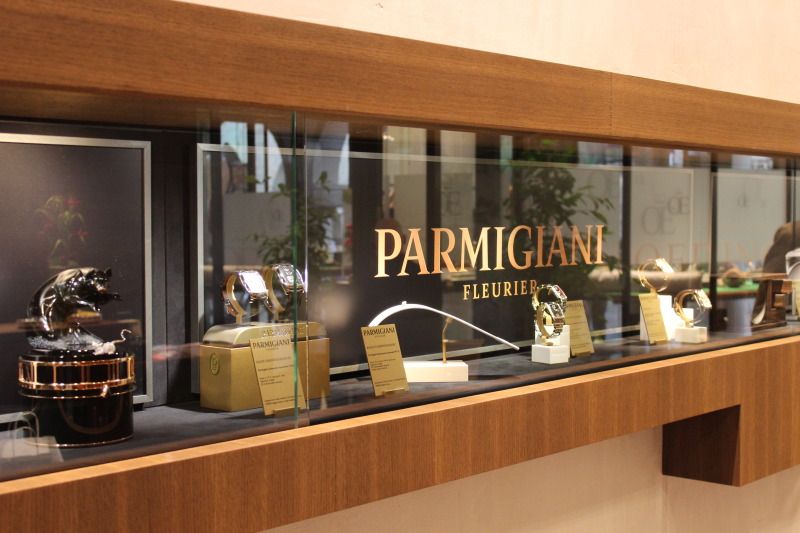 The cat is chasing the mouse.  While the cat is made of black Obsidian, the mouse is covered with diamonds.  In addition, rubies and emeralds are used for the cat's eyes and snout.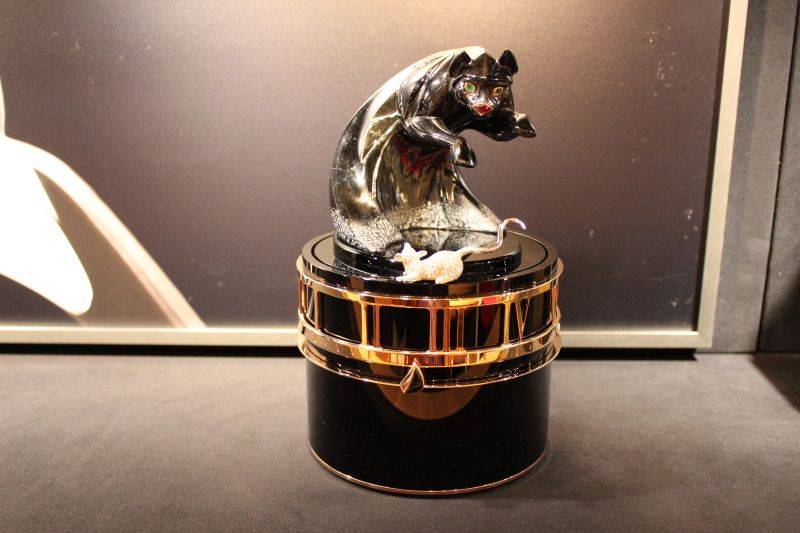 Some closeup shots of the cat and the mouse.

Diamonds are covering the little mouse.  The mouse keeps jumping aways from the cat.  Automatons like this used to have the purpose of entertaining the wealthy and aristocratic people in Europe over a century ago.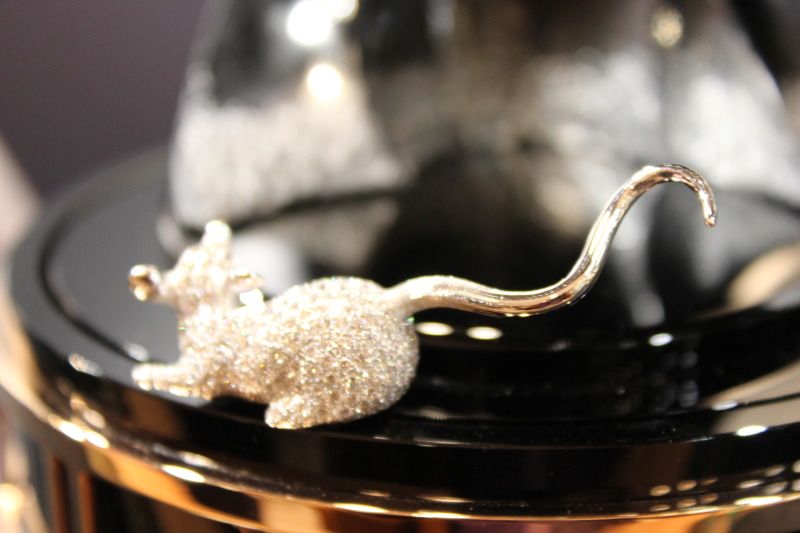 Oh don't ask about the price of this unique piece: we are talking 7 digits… 
Last but not least, the packaging of the automaton, all made in leather and exlusive wood:
Oeding Erdel is representing Parmigiani for over 10 years in Germany with success.
Thomas Oeding-Erdel talking about watches and his passion with me.  He shared his views on watches and the German consumer with me which were quite interesting.  He primarily views watches as an emotional piece of jewelry, much less an investment despite the fact that especially in Germany, people are looking to buy watches as an investment.  How can a luxury item which is not in any way a necessary item we need by an investment?
Thomas has shown me their workshop where they design and make jewelry according to the customer's request.  There are gemmologists, artisans and 5 watchmakers working in the studio.  But this will be described further in another blogpost.
The movement of this automaton was entirely designed and developed and built by Parmigiani.  The handwound movement is wound with a key and generates a power reserve of 8 days. 
The cat makes a full 360 degree turnaround during one full hour, while the mouse makes 6 accidental jumps per hour. 
The clock is showing hours and minutes::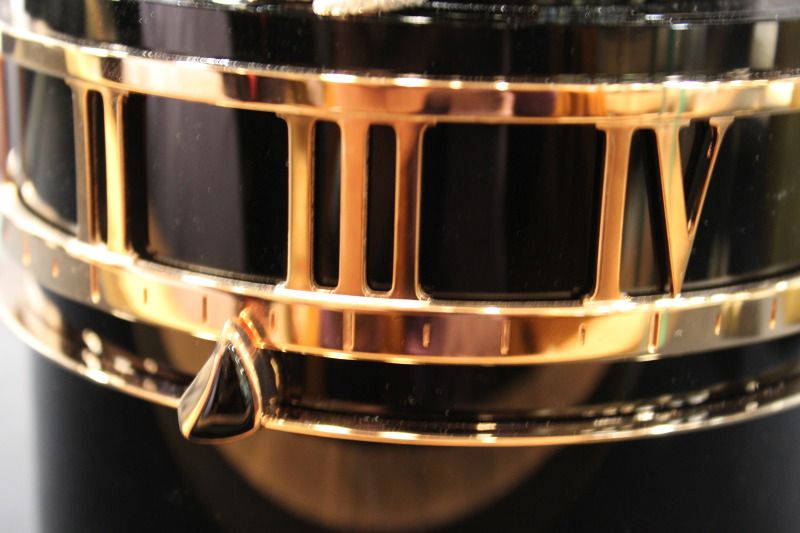 This exhibit was quite impressive.
My thank you goes to Udo from Parmigiani as well as to the junior owner Thomas Oeding-Erdel.